Leadership
EXECUTIVE BOARD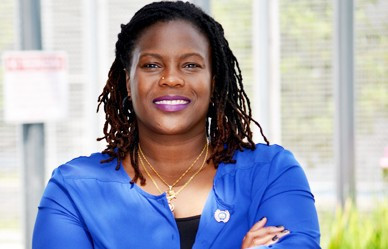 Nikkii Dolce
Vice President
Christina Menelas
President
Benjamin Jean
Public Relations Officer
Sledge Leonidas
Vice-Chairman
Born: Port-au-Prince, Haiti
Education:Bachelor of Science in Biology
Favorite Haitian Dish: Duri ac Sauce Pwa avec bon sauce vyan
Sledge is passionate about HHU because "our community needs us."
He believes that "we have to be a unified front to be able to advance ourselves and leave a lasting legacy of success, prosperity, and pride of our beloved heritage for those who will come behind us."
His hobbies include music, reading, and writing poetry, playing sports, spending time with family, and developing himself as an entrepreneur
Michel Jean Celestin
Chairman of the Board of Directors
Born:
Port-au-Prince, Haiti
Education:Bachelor of Science in Business Management,
Quality Engineering Management
Favorite Haitian Dish: Diri blanc, sauce poi noir avec legume
As a child Michel saw his parents support and help grow the Haitian community from a small group called 'Sentinelle' originating in 5th ward Houston and witnessed their dedication, fraternity and solidarity.

"Having grown up around that he adapted this character to help our community to shine in this great city and help bring pride in our heritage."

In addition to making an impact in the Haitian community, Michel dedicates his time to his family, writing and making music, fitness, studying history & spirituality, and career development.
Yayi Dupiche
Event Coordinator
Onante Saint-Ginat
Event Coordinator
James Pierre
Fiduciary Chairman
Born: Boynton Beach, FL
Education:Masters in Business Administration
Bachelor of Business Administration in Finance
Favorite Haitian Dish: Bannan avec ze
James wants HHU to be a place for Haitians in Houston to network, fraternize and support each other like what he has experienced in communities in the east coast.

His pastimes include traveling and giving back to the community. Currently, he is the junior varsity head coach for the Alief Jaguars Youth Football program.

MacArthur Pierre-Louis
Legal Counsel
Born: Petite Rivière de l'Artibonite, Haiti
Education:Juris Doctorate, Master of Education

Favorite Haitian Dish: Diri Kole ak Poul
Keeping us on the up and up, MacArthur loves to use his legal skills to help grow HHU and fulfill its mission.

In addition to being a full-time lawyer and volunteering his time to HHU, his interests include anything involving technology and digital marketing.